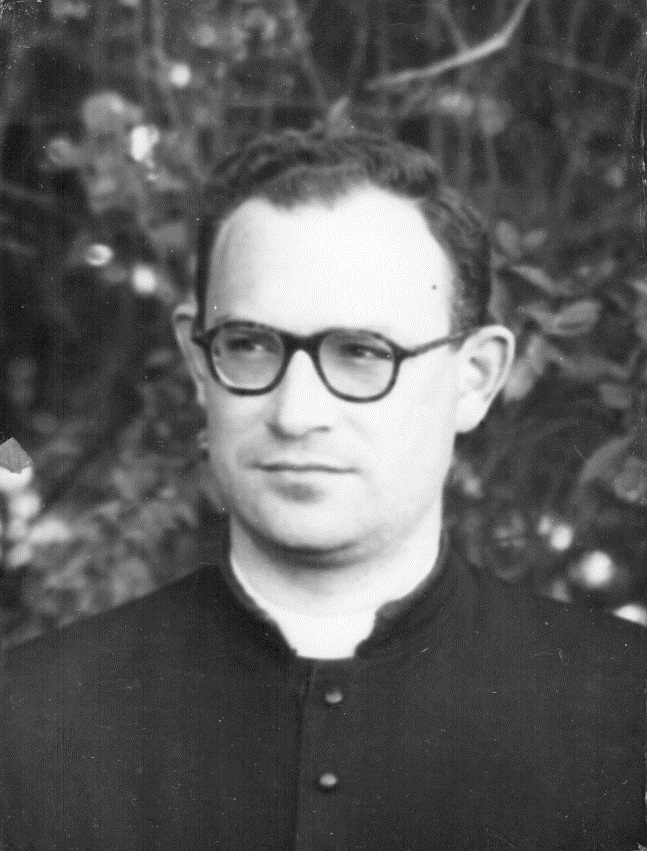 by John Burger
Human Life Review, Winter 2006   When Bishop Francisco Garmendia was laid to rest last November, eulogists and obituary writers focused on the fact that he was the first Hispanic bishop in the Catholic Archdiocese of New York. They described his social concern – he had founded a social-services agency- and noted his pastoral care for families after a fatal nightclub fire. They spoke about his holiness, his gentleness, his humility, and his low-key personality. He was vicar of the South Bronx at a time when it was a veritable hell on earth; they mentioned the regular religious processions he led through a major park in the Bronx.But there was one aspect of his life that was completely overlooked by the eulogists in St. Patrick's Cathedral, and by writers of tributes in the Spanish and English, language press: his great concern that women were aborting their children, and doing so at an extraordinary rate.As a bishop, Garmendia took seriously the implications of being a "shepherd." He was not a pro-life 'star' as New York's Cardinal John O'Connor was during the same era – but as a Catholic and as a priest he was devoted to Christ and His Blessed Mother, and he brought his concerns about the abortion catastrophe to them.
Francisco Garmendia was a native of the Basque region of Spain, born in Lazcano in 1924. He was one of eleven children in a devout Catholic family; they were led by their parents in daily recitations of the rosary. Two of his sisters would enter religious life. Francisco experienced a call to the priesthood at an early age and entered the seminary in his adolescence.
As a member of a religious order called the Canons Regular of the Lateran, he soon found himself in South America.  Based in Salta, Argentina, he would ride his horse into the mountains several times a week to bring the sacraments to the Indians.
Around the same time, thousands of miles away in the New York suburb of Yonkers, Betty Cleary and fellow members of the lay evangelization movement the Legion of Mary went knocking on door. It was 1964, and they were discovering more and more Spanish-speaking Catholics in the neighborhood of St. Peter's parish – immigrants who were not, for some reason, coming to church.  Word traveled up the hierarchy that St. Peter's needed a Spanish-speaking priest.
That word translated into a new mission for Padre Francisco Garmendia, who soon became known to Miss Cleary and others at St. Peter's as Father Francis.
"I remember the first homily he gave when he arrived," Miss Cleary said: Your joys will be my joys, and your sorrows will  be my sorrows'"
Father Francis arrived in New York on Sept. 8, celebrated by the Church as the birthday of Mary.
After 13 years of working with immigrants in New York Father Francis was named an auxiliary bishop for the archdiocese. Archbishop Fulton Sheen, well known to Catholic television audiences in the 1950s and living his final years in New York City, wrote to him on the occasion: "Welcome to the greatest fraternity on earth!" Bishop Garmendia's devotion to the Blessed Virgin Mary was apparent in the motto he took as a bishop: "I am all Thine, My Queen and My Mother, and all that I have is Thine." Cardinal Terence Cooke named Bishop Garmendia his Vicar for Spanish Pastoral Development; in 1986 Cardinal John O'Connor appointed him Vicar of the South Bronx.
There were two other priests, native New Yorkers, consecrated bishops in the same ceremony as Bishop Garmendia in 1977. One would go on to become the archbishop of Newark, N.J., and later Washington, D.C.: Cardinal Theodore McCarrick. The other was Bishop Austin Vaughan, a longtime auxiliary bishop of New York who, like Bishop Garmendia, had a grave concern about what America was permitting to be done to unborn lives. He was the first Catholic bishop in the United Stats to be arrested for his pro-life activities: He took part in Operation Rescue blockades of abortion businesses.
Bishop Garmendia was concerned too, but he took a different approach. "He was concerned that innocent babies were being killed and that was an injustice," recalled Msgr. Philip Reilly, founder of the Helpers of God's Precious Infants. "He was concerned that mothers were being exploited. He was aware of his responsibility to reach out to the Spanish so they wouldn't be taken in by false promises."
A Man and His Mission
Garmendia's territory, the South Bronx, has long been viewed as a lawless place. There have been periods of in history when buildings burned and crime reigned in the streets. It's an inner-city place of high-density population, with many people living in low-income housing projects.  There are high concentrations of immigrants,  particularly Latin Americans. Gangs and the illegal drug trade plague some neighborhoods.
There is also a particularly high abortion rate. In 2001, the year Bishop Garmendia retired, there were 21,706 live births in the Bronx, 20,356 abortions, and 2,289 "spontaneous terminations, according to New York City's Health Department. In the city overall that year, there were 91,792 abortions – including 29,684 by Hispanic women, and 44,213 by black women. In 2004, the latest year for which statistics are available, there were 20,854 live births in the Bronx, 20,594 induced abortions, and 2,139 spontaneous terminations.